Discussion Starter
·
#1
·
There were several bore draws this weekend, so it's slim pickings really.
Amr Zaki continued his rich vein of form including a beautiful scissors kick goal against the bin dippers.
Other beauties include Rooneys goal against WBA, but my vote goes to Juliani Baletti's belter against Boro. An absolute pile-driver.
I'll create a poll after tomorrow's Newcastle - Man ****ty game.
Let me know, if I didn't list a goal you think should be a candidate.
The results: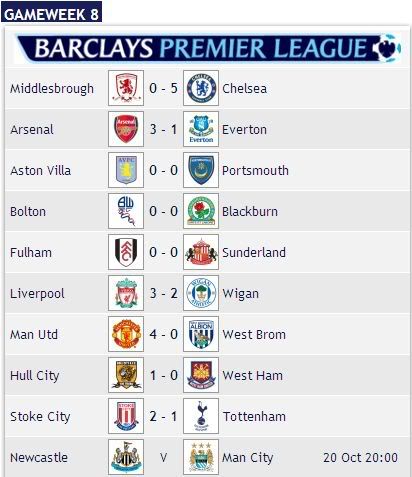 The contenders:
Zaki vs Liverpool (2-1)
- Nice scissors kick / semi bicycle kick into the corner.
http://videos.sapo.pt/oSFZ1G3uofTH9uZTOG8y
Rooney vs WBA (1-0)
- Pace, composure, power and precision from the ROOster
http://videos.sapo.pt/D5NzKlZpBem4Tqs9ZGqr
Nani vs WBA (4-0)
- Nobody turns defense into offense like the Red Devils. Giggs>Berbatov>Rooney>Nani>Goal>Flip - NICE!
http://videos.sapo.pt/5uwZu62Beyz8Ud8VwZyW

Baletti vs Boro (2-0)
- An absolute pile-driver, rocket, scream, scorcher. Brilliant technique, because he hits the ball without a run-up.
http://videos.sapo.pt/yIyjd4FvyyPv6rzD6Pwk