Discussion Starter
·
#1
·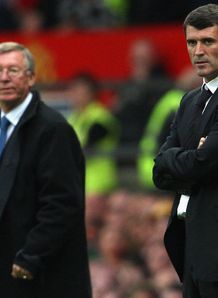 Charlton has said Manchester United should select an outsider as Sir Alex Ferguson's successor when he steps down.
Fans have expressed their desire to have former players Roy Keane and Mark Hughes take over at the realm but Sir Bobby disagrees.
The club director feels it would be a mistake to hire someone previously connected with Manchester United and says it would be better for the club to "clear the decks".
"I think their have been a lot of mistakes made by a lot of clubs in getting managers who have already been some part of the club in their career," Charlton told The Daily Star.
"I don't buy that. If he's a good manager it doesn't matter who he is, where he comes from or even what nationality he is.
"In fact, in lots of cases, I'd say it was a hardship now to have a club background.
"People say only an old player could do it but maybe it's better to have a clean bill of health. Maybe give it to somebody who will really clear the decks."

Sir Bobby went on to say he does not expect Sir Alex Ferguson to step down anytime soon and that looking for a successor at this stage would be a waste of time.
"You can't plan for somebody like Sir Alex retiring," said Charlton.
"I don't think Alex is even considering retirement at the moment. He has a smile on his face and he's enjoying it.
"The last time he said he was retiring I didn't believe it. I was right then. Some people think it would be the perfect time for him to go if he won another Champions League final. Maybe.
"But he's not a sentimentalist like that. He's hard as nails, Alex.
"He's a born manager. I can't see him thinking of doing anything else for the next few years."