Discussion Starter
·
#1
·
United reported over prices
http://www.skysports.com/story/0,19528,12047_4520058,00.html
Group goes to OFT over compulsory cup scheme

Manchester United have been reported to the Office of Fair Trading by a group of their own fans.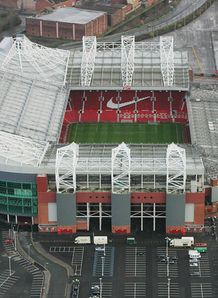 The Manchester United Supporters Trust (MUST) has lodged official papers with the OFT claiming the Red Devils have 'breached its statutory and legal obligations to season ticket holders'.

The group, formerly known as Shareholders United, vehemently opposed Malcolm Glazer's takeover of the club in 2005,

MUST's argument centres on the compulsory cup scheme, which forces season ticket holders to agree in advance to buy tickets for cup games.

At one point all season ticket holders had to pay for all cup matches but this has now been relaxed to exclude Carling Cup games.

However, MUST still claims United are acting unlawfully given what they view as a dominant position in the market and the fact that fans do not transfer their allegiance just because the club acts in a way they do not like.

Specifically, MUST's three complaints are:

... United's season ticket terms and conditions are in breach of the Unfair Terms in Consumer Contract Regulations 1999.

... Their compulsory automatic cup ticket scheme is in breach of The Competition Act 1998, Part II, Section 18(2).

... Their pricing policy is in breach of The Competition Act 1998.

In addition, they argue that massive ticket price rises in recent years contravene a pledge given by Glazer in the build-up to his takeover attempt.

"Over recent years we have seen unfair terms and huge ticket price rises imposed on supporters by club owners taking advantage of their loyalty," said MUST chief executive Duncan Drasdo.

"For a long time Manchester United was by no means the worst offender having previously had an admirable policy of keeping prices relatively low despite the success of the club. All that changed when the Glazers took over.

"However now, with the help of a team of eminent competition lawyers, economists and experts in sports law, we have been able to compile a comprehensive complaint based on Competition and Contract Law, which could have welcome consequences for supporters at clubs throughout the country."

Manchester United have yet to respond to news of the group's complaint.