Discussion Starter
·
#1
·
1. Member of Village People
It's fun to stay at the Y-M-C-A ... Sir Alex busts a move on the touchline during the
Reading match (unfortunately for his bank balance he threw some more shapes
later in the match and was fined for making gestures to the crowd, lmao. Go
Fergie Go !). Fergie's latest talent you never knew he had is his ability to blend
seamlessly into the line-up of the Village People.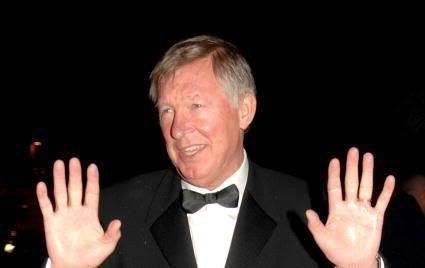 2. Micheal Barrymore Impersonations
There are places Sir Alex Ferguson belongs, and there are places he doesn't
belong. On the red carpet in tuxedo throwing his hands around in a camp
manner falls into the latter category.
3. Taser Hands
Did you know Sir Alex Ferguson has a stun gun built into his left hand ? It's a little
known fact so don't think of yourself as any less of United fan if you didn't realise.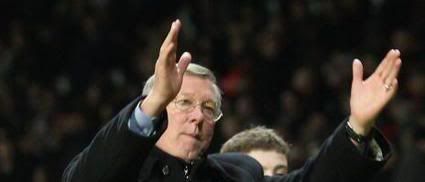 4. Pope Impersonations
Is there nothing the Boss can't do ? Here is Sir Alex coming over all papal as he
does a passable impression of the man from the Vatican.
Anybody got any more funny pictures of Sir Fergie ?
Let's see them and we'll add them here ...​