·
There's Only One Darren Fletcher!
Discussion Starter
•
#1
•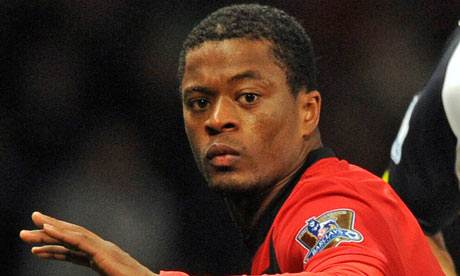 ​
​
A regular feature at left back, and captain in the absence of Nemanja Vidic, Patrice Evra has struggled with relatively poor form over the past two seasons. With his ongoing love-hate relationship with French football and the supporters of the national team, perhaps issues outside his life in Manchester have contributed negatively to the man who by many accounts, was the best left back in world football not three years ago. Not least the extended fracas involving Luis Suarez last season (the bastard).​
​
However, when it comes to commitment to the club and passion for the United cause, there aren't too many at the club who can match Evra's levels of desire. It is always warming to see players, especially those from outside England, treat the club as home, and its fans as extended family, and Patrice Evra has never hidden his feelings in this matter. I hope that the departure of his best mate Ji Sung Park will not have any further negative effects on his current form.​
​
One's place in the starting eleven cannot be based solely on mentality however - it does need to be complemented and backed-up with performances on the pitch. With Fabio departing the club on loan for the season, and the possible (probable) arrival of another fullback, the coming season will certainly be a defining one for the Frenchman, who no doubt will have hurt as much as any other fan after last season's final day heartbreak.​
​
He might not be the same player that he was in 2009, but no matter what, he will always have the full backing (excuse the pun!) of the manager and the fans. Here's to a successful 2012/13 for all concerned
​
​
Forever a hero in my heart after this:​
​
​